Keeping Your Campgrounds Safe
Are you doing enough to keep your campground guests and staff safe? Uncover sex offenders, dangerous criminals, and fraud in seconds for only $34.95.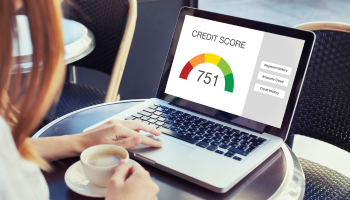 Get Paid on Time
Avoid getting stuck with a guest that overstays their welcome and doesn't pay. Find out if they have a history of late payments, evictions, and collections.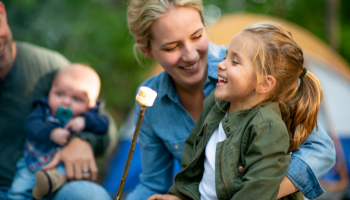 Build Your Reputation
Show families and other guests that you are taking proactive measures to ensure your campground is a safe and trustworthy destination.
Identify Safety Risks Instantly
Run an instant criminal background check to identify problematic campers before you let them stay. Don't wait until it's too late!
Pricing
PCOA members get the exclusive offer below!
Campground Package
Member Package
$

34.95

Per Applicant
Credit Report
Credit Score
Nationwide Eviction
Nationwide Criminal
Sex Offender
Terrorist
Federal Crimes
SSN Fraud
Previous Address History
Telecheck Check Verification
Easy, Instant, and Affordable
Place an order by entering your guest's name and email and TenantAlert will send an email to fill out a short online application. There is no need to collect sensitive data from your applicant and their credit score won't be affected. You'll get the report seconds after the applicant completes their online application.
Click "Order New Reports"
Enter your applicant's name and email
Purchase the report with your credit card or bill your applicant
The applicant will be emailed a link to enter their name, DOB, SSN, drivers license, phone, current address, income, and 5 multiple choice questions
You can view the results seconds after the applicant submits their application
Questions? Call or Email Live Customer Support
TenantAlert Account Features
All accounts come with 24/7 access, a free TenantSelect decision, an adverse decision letter, and unlimited properties and user accounts. Contact us to add other features listed below!
Custom online application
We can create custom application link for you that you can add to your website so your guests can apply directly from your site.
Document management
Have applicants upload their W-2s, ID, paycheck stubs, and more when they apply. It's easy to manage applications from one location.
Unlimited access and support
Access your reports and order new ones 24/7. Volume accounts get a dedicated account manager for urgent help after hours too.
TenantSelect decision
TenantSelect is a recommendation tool to help you decline or approve your applicants. It starts at 100 points and deducts points for negative criteria on the credit and background check.
Unlimited properties and users
Add all your campsites to your account and assign staff user permissions, usernames, and passwords so you can keep your guests' data safe.
Employment screening
Need to hire staff? Use TenantAlert's employment background check platform, AGoodEmployee.com, to access criminal reports, drug tests, motor vehicle reports, and more.
"I have successfully transitioned 20 properties from several other credit agencies to TenantAlert. The staff has made themselves available for any questions we have had throughout the process and have even worked, when necessary, directly with my staff. As a result the transition has been seamless. "

RoseTerra Management

Maggie Nieves-Sosa - Director, Transfer Department
"Turnaround time is quick, and you have online access to the accounts making our operation much more efficient. Customer service has been more than helpful during the transition period, and they are quick to respond to any inquiries. Overall we are very pleased with the service TenantAlert provided. "

Breezy Point Cooperative, Inc.

Denise Lopresti Neibel - Assistant General Manager
"Thank you for the very positive relationship we have had with your company over the years. As you know our premier product ApplyPort is used by major property management companies in the New York City area. With API integration to TenantAlert our clients can generate customized credit reports in less than 60 seconds. Our clients love it because their employees do not have to handle sensitive personal information. I recommend TenantAlert to any company that requires a fast, customizable and cost effective reporting solution. "

Onlinebuildings

Peter Friebe - President
"During the past 15 years our company has used TenantAlert which offers high quality services to our company and our clients. The biggest project we worked on was to give access to our clients to process their reports through the system without us getting involved. The result was impressive as almost 95% of our clients' reports go through the automated process. Also, the customer service response has been fantastic all these years with no issues for clients and agents. We highly recommend their services and look forward to working on other projects. "

The Corcoran Group

Matt Tsopanidis - Commissions Manager
"We have been long time clients of TenantAlert and have been very satisfied with their level of efficiency and responsiveness. I honestly love the convenience and the ease with which you can navigate the site. It is also property specific so you know exactly which account to charge come billing time. Besides being cost effective, reports are readily available so prospective tenants do not have to wait long to get approved and as landlords, you get to rent your unit faster.
"

Westland Development Group, LLC

Doris Albis